The Bible speaks often of the importance of avoiding sin. It teaches us many different commandments and they are not suggestions. Jesus Christ made it clear we had to keep them if we want to live with God again.
21 Not every one that saith‍ unto me, Lord, Lord, shall enter into the kingdom of heaven; but he that doeth‍ the will‍ of my Father which is in heaven (Matthew 7:21).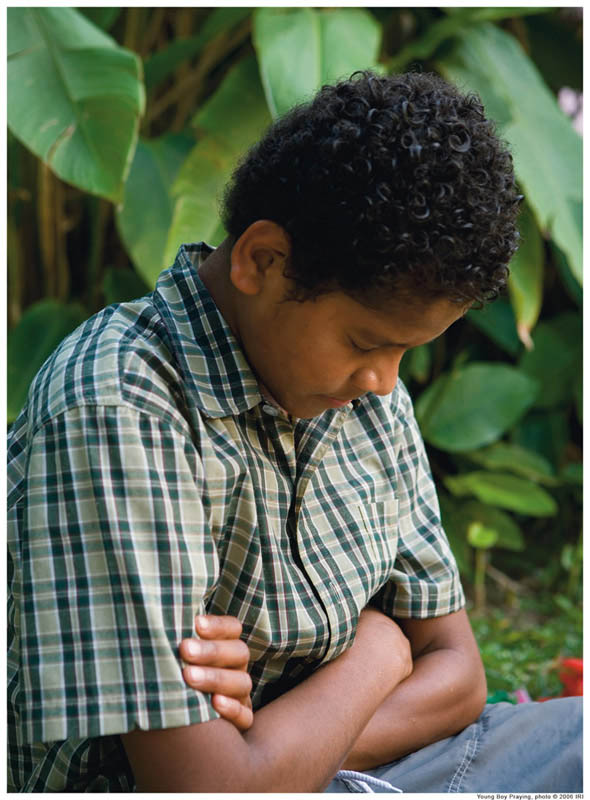 However, Satan works very hard to convince us not to be bothered by those rules and the world cheerfully chimes in to tell us the rules are foolish or without purpose, unfair and unpopular because they "restrict" our freedom. Even though Christians know there is much freedom within the guidelines (in the same way thousands of very different sonnets can be written within the strict structure of the form), it can be challenging to tune out the teachings of the world and to avoid the many temptations put before us.
Mormons (a nickname for members of The Church of Jesus Christ of Latter-day Saints) use the Book of Mormon as a companion to the Bible. It teaches of Jesus Christ and His ministry. A story in the Book of Mormon help us understand how to avoid sin.
In Helaman 5 (the Book of Mormon, like the Bible, has in modern times been organized into books and chapters), two brothers become missionaries and go to teach the Lamanites, a group of people who had long before forgotten God. They wanted to go because they were saddened by the wickedness of their world and they remembered something that had been taught in the past:
12 And now, my sons, remember, remember that it is upon the rock of our Redeemer, who is Christ, the Son of God, that ye must build your foundation; that when the devil shall send forth his mighty winds, yea, his shafts in the whirlwind, yea, when all his hail and his mighty storm shall beat upon you, it shall have no power over you to drag you down to the gulf of misery and endless wo, because of the rock upon which ye are built, which is a sure foundation, a foundation whereon if men build they cannot fall (Helaman 5:12).
This verse holds the key to learning how to avoid sin. Jesus wants us to choose the right and Satan wants us to sin. We need to form our alliance with Jesus and establish a firm foundation of faith in God in order to avoid sin. The closer our relationship with God and Jesus Christ, the easier it is to stay on their path. We always find it easier to follow the leadership of someone we love. When we really love the Savior, we want to make Him happy and to show our love for Him by following His example and keeping the commandments He taught.
Jesus and God are always ready to participate in our lives, but we have to be willing to do our share. We need to spend time in prayer, getting to know God and learning to be comfortable telling Him about our lives. We need to sit quietly after prayer and learn to "listen" with our heart when He helps us know what to do. When we keep the commandments, we can have the Holy Ghost strengthen us and keep us on the right path, telling us when we're about to do wrong or giving us the courage to do right.
We need to avoid intentionally putting ourselves into tempting situations. When Satan tried to tempt Jesus, Jesus quickly tired of the game and told Satan to go away. We need to do the same—remove Satan from our presence and remove ourselves from tempting situations.
The brothers in the story mentioned above were captured but found themselves encircled by a ring of flames that protected them from their captors. When we put ourselves on God's side, He will protect us from the dangers of sin. When we slip, we can repent and start over. God stands ready to welcome us back and to help us return to the correct path.