BYU (Brigham Young University) is operated by The Church of Jesus Christ of Latter-day Saints, often mistakenly called the "Mormon Church."  BYU students take nearly a semester of spiritually uplifting, stimulating religion classes.
In this series (see below), students enrolled in scripture study classes have shared their thoughts, insights, and reflections on the Book of Mormon in the form of letters to someone they know. We invite you to take a look at their epiphanies and discoveries as they delve into the scriptures.
In publishing these, we fulfill their desire to speak to all of us of the relevance, power and beauty of the Book of Mormon, a second witness of Jesus Christ and complement to the Bible. The Book of Mormon includes the religious history of a group of Israelites who settled in ancient America.  (The names they use are those of prophets who taught the Book of Mormon peoples to look forward to the coming of Christ—Nephi, Lehi, Alma, Helaman, and other unfamiliar names.  We hope those names will become more familiar to you as you read their inspiring words and feel the relevance and divinity of their messages through these letters.)
Let us know if you'd like to receive your own digital copy of the Book of Mormon, and/or if these messages encourage and assist you spiritually as well.
This letter was written by a student at Brigham Young University.
I've often wondered how I would react if I were asked to pick up a weapon and fight in combat. I've wondered if I'd be physically strong enough and if I'd be able to learn the necessary skills. I've wondered how it would feel to be confronted with such scary conditions and how it would feel to trust my leaders entirely. I've wondered if I'd come back alive, despite my inexperience. Mostly, however, I've wondered if I would really be brave enough to put my life on the line in order to do what was asked of me. Imagining myself in this situation always creates a certain degree of soul-searching contemplation. These thoughts never fail to come into my mind when I read about Captain Moroni and his two thousand stripling warriors from the Book of Mormon.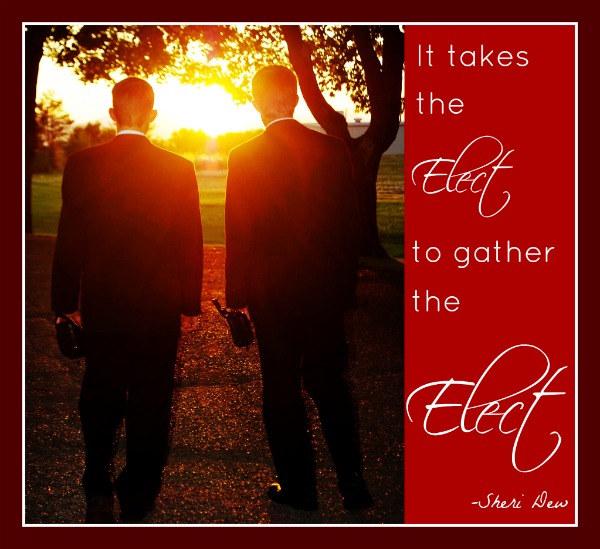 Their story is one of my favorites. I am always impressed by the courage and faith that these young, inexperienced boys had. Even when faced with the very likely possibility of death, they marched off to battle saying, "…behold, our God is with us, and he will not suffer that we should fall…" (Alma 56:46). It's important to remember that these boys were not expert warriors. They were very young, and their enemy was much more skilled than they were. These two thousand boys had every reason to be scared. Yet, each one of them had such great faith in their eternal God that they marched forth into battle with courage, knowing that God would be on their side. We know He was, because "…not one soul of them fallen…" (Alma 56:56).
It's amazing to think about how the God who was on the stripling warriors' side is the exact same God who is on our side today. In other words, the same God who preserved each and every one of those boys' lives and helped them defeat the enemy is the same God who cares for each and every one of us today. It's the same God who hears and answers our prayers and watches over us. I have definitely felt His great power as I've fought my own unique battles in life. As I've put my trust and faith in Him, He has helped me overcome my own difficulties. Because of this, I know I can move forward with courage, no matter what battles might be awaiting next.
Additional Resources:
I Believe: Expressions of Faith