One of my favorite stories in the Book of Mormon is in 3 Nephi 11. It tells about the Lord's visit to the inhabitants of ancient America where He taught His doctrine, chose and ordained disciples, and performed many miracles. I liked the story not only because it was beautiful, but also because it was the first reading assignment the missionaries gave me when I was investigating the Church.
The Father and the Son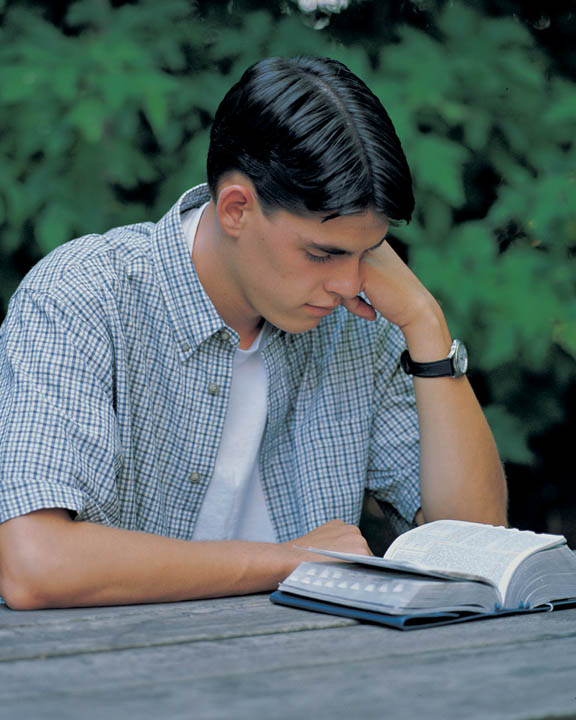 I remember reading the whole chapter many times in order to understand it. I also prepared questions for the missionaries about what I had read. As I was wondering about the story, my eyes were drawn to verse 7, where God the Father introduced His son, Jesus Christ saying: "This is my Beloved Son in whom I am well pleased. Hear Him." While pondering about the Father's declaration, I thought about how proud He must have been of His son. For sure He was so proud of the Savior Jesus Christ for what He had done to glorify Him. Any father would have been as proud to have a son like Him.
While thus thinking, I thought about what I had done for which God might be proud of me. I asked myself, "If Heavenly Father were to introduce me to other people, would He do it the way He introduced the Savior? Would He say the same things He said of His Only Begotten Son? Would He be proud of me despite my many imperfections?"
Following Christ's Example in Baptism
When the missionaries extended the commitment for me to be baptized, I had so much doubt about leaving the religion which I and my whole family had embraced and cherished for a long time. I was only 16 years old and had a lot of questions about life, especially life after death. Death was the most dreadful thing to me and I often thought about how miserable and helpless life would be if I got consigned to that sea of fire and brimstone forever. I always thought that that place existed and that all sinners would go and stay there forever. With those thoughts, I always prayed to know what God wanted me to do to be saved.
I read in 2Nephi 31 how the Lord Jesus Christ showed His obedience to the Father by being baptized. I realized that if I wanted Heavenly Father to be proud of me, I had to be baptized. Holding the Book of Mormon in my hands, I prayed for courage to obey the Father's will for me. My prayer was answered and it gave me the courage to follow the Savior's example by being baptized.  I know that God spoke to me through the Book of Mormon because I exercised my faith in genuine desire to know the truth. I have learned for myself that if a person will read the Book of Mormon, ponder its message in their hearts, and pray to know the truth, God will reveal the truth to him by the power of the Holy Ghost.
Additional Resources:
Read the Book of Mormon Online