Life is often overwhelming; we all know this.  In our day and age, being constantly busy is almost expected and often worn as a badge of honor.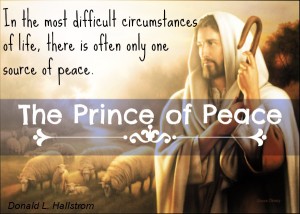 It seems as if in each age, more complications to life and everyday requirements are heaped upon us.
So, like many, I struggle with being overwhelmed.  I worry about my day, those around me, and I constantly think about the future.   Too much, maybe — focusing so much on what has not yet occurred and one cannot yet control is not helpful.
Perfection is quite often expected in many areas of life.  I know I struggle with facing the fact that I can't be 100% perfect in my many pursuits at once, all the time.
And a few days ago this was the case with me.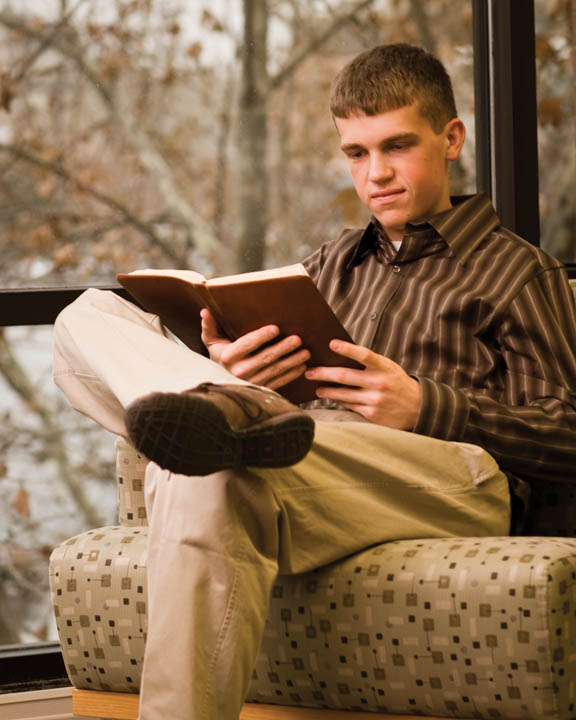 I belong to The Church of Jesus Christ of Latter-day Saints, (often mistakenly called the Mormon Church).  This is the Christian religion which focuses on peace, repentance, and receiving grace through Jesus in order to return to our Father in Heaven.
I'm pretty lucky I have access to this "restored gospel" (it is the full restoration of Christ's original church),  because it teaches me how to find peace in this life and the next through our Savior.
Feeling worrisome and burdened with tasks one day, I decided to take it to the Lord.
I read in the Book of Mormon, (a companion scripture to the Bible that testifies of Christ), about a prophet of God in Jerusalem who didn't let the unknown get the best of him.
Around the time of the biblical prophet Jeremiah, another prophet of God was warned to leave Jerusalem because it was going to be destroyed.  (The Babylonians shortly thereafter destroyed the city and enslaved the Children of Israel.)
For he knew that Jerusalem must be destroyed, because of the wickedness of the people.

For behold, they have rejected the words of the prophets. Wherefore, if my father should dwell in the land after he hath been commanded to flee out of the land, behold, he would also perish. Wherefore, it must needs be that he flee out of the land.
This prophet named Lehi followed God, left behind all he had and fled with his family into the wilderness.  God then revealed to Lehi that his sons should go back into the city and retrieve the metal plates engraved with scriptures of God.  God told Lehi this was essential so that his descendants would not live in ignorance of the gospel.  The plates were in the possession of a powerful man named Laban who lived inside the city walls.
And behold, it is wisdom in God that we should obtain these records, that we may preserve unto our children the language of our fathers;

And also that we may preserve unto them the words which have been spoken by the mouth of all the holy prophets, which have been delivered unto them by the Spirit and power of God, since the world began, even down unto this present time.
Lehi's sons Laman, Lemuel, Nephi, and Sam, agreed to go— but the difference was their attitude.
Laman and Lemuel complained excessively, saying it was hard thing their father asked of them.
I have read this story often throughout my life.  I think those who know the account well may think, 'Well of course I would never murmur like Laman and Lemuel.' I know I have had this line of thought before.
But then it dawned on me: I do complain sometimes getting frustrated over my demands, feeling hopeless about getting it all done.  My main habit is to constantly question how on earth it's all going to work out.   This is a lack of faith in our Heavenly Father.  And Nephi helped me understand this.
HIs response to God's command to get the plates was strong and faithful:
And it came to pass that I, Nephi, said unto my father: I will go and do the things which the Lord hath commanded, for I know that the Lord giveth no commandments unto the children of men, save he shall prepare a way for them that they may accomplish the thing which he commandeth them.
Nephi didn't know how he was going to accomplish this seemingly impossible challenge.  Nephi had no idea exactly what to do.  But Nephi drew faith in what he did know.
He knew that God will always prepare a way for us to accomplish our righteous endeavors.   He knew that God would not give a commandment to men that was impossible to achieve.
Nephi and his brothers were eventually successful despite intense opposition and extreme danger.  Laman and Lemuel became angry at the first sign of failure and wanted to give up.
But instead, Nephi was positive and did not despair.  Instead of thinking about what wouldn't work, he tried again with faith in God and came up with a new, creative solution.
As I read these words I'd already read hundreds of times, something dawned on me.  These truths don't just apply to a prophet on a dangerous mission, the truth applies to us! Everyday!
While I am trying to be my best, obey God, accomplish all the tasks on an unending list, I need to remember that it is not impossible.  And more than that, I need to remember that God is going to provide my way to achieve it.
One scripture that, though beautiful and true, previously stressed me out is found  in Matthew 5:
 Be ye therefore perfect, even as your Father which is in heaven is perfect.
This seemed so daunting!  I would think – "I feel like I'm struggling already.  Now I have to be perfect too?"
But paired with 1 Nephi 3 in the Book of Mormon, this overwhelming command now became the brightest beacon of hope.  Because I knew that if God would not give us a commandment without preparing a way for us to accomplish it – that means it IS possible for me to eventually become perfect!  It IS possible to become like my Heavenly Father.
And if God can prepare a way for flawed, mistake – ridden me to eventually become perfected, that gives me hope.  Because it reminds me that God can do anything.
And suddenly, life doesn't seem so overwhelming after all.
This article was written by Livi Whitaker,  member of The Church of Jesus Christ of Latter-day saints.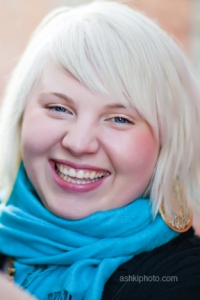 Livi is a member of The Church of Jesus Christ of Latter-day Saints ("Mormon"). She is a Communications Specialist at an Insurance Brokerage firm in Boise, ID. Professional experience include writing – based positions at the United Nations and AARP, Media Services, Inc. She is an avid blogger at thebrightbit.com and sensiblystyled.com, a modest fashion blog. Livi Whitaker is a freelance writer and authors the positive blog for all things lovely, www.thebrightbit.com.
Additional Resource: