Karen Trifiletti, MA is a Philadelphia-born convert to The Church of Jesus Christ of Latter-day Saints, single mother of two, writer, and non-profit business professional.
Book of Mormon & Holy Bible:  
Activity Day Girls (Latter-day Saint Youth) Search the Scriptures for Answers to Life's Questions
Members of the Church of Jesus Christ of Latter-day Saints (inadvertently called by friends of other faiths, The Mormon Church) each serve within the Church today just as the Saints in the meridian of time did during Christ's ministry. Latter-day Saints are likewise called of God through inspiration, and are set apart to their respective callings.
Currently, I have a spiritual responsibility–or inspired calling–in The Church of Jesus Christ of Latter-day Saints  to support family and Church efforts to teach the gospel to young girls between the ages of eight and twelve years old, and to help them see the hand of the Lord in their lives as they apply its amazing precepts and discover their missions to know and to glorify Him.
These are very formative years and these girls come from a diversity of Latter-day Saint (nicknamed "Mormon") families.  I've grown to love them as we have met bi-weekly to share everything from cultural arts' nights, microwave-cake-cooking demos, mini-talent shows to intimate conversations about the Savior, Jesus Christ, eternal marriage, motherhood, real beauty and spiritual makeovers, loyalty in friendship, and more.
Together we have experienced and shared babysitting; caroling; serving the needy; making sandwich wraps; weaving bracelets; praying with and for one another; learning etiquette; diving into the scriptures and diving into the pool; using telescopic lenses to observe the sun (while discussing the "Son", the Light of the World); attending patriotic concerts; writing letters of gratitude…. We've enjoyed making a Sweetheart's dinner for our Bishopric (lay leaders of our ward or congregation, called of God, consisting of a Bishop, overseer or pastor, and his two counselors) and their spouses, visiting holy LDS temples, taking photos together, stuffing s'mores down, baking cookies for unexpected deliveries, learning chinese jumprope, sharing testimonies, and many other activities–building unity, life-skills and a love for gospel living.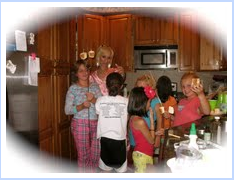 Yesterday, my co-leader and friend, Teresa, and the girls gathered in our local clubhouse for our meeting. Our theme was Digging for Gold: Treasures in The Book of Mormon and The Bible.  After the rounds of hugs, news minutes and highlights, prayer and catch-up, the girls and us settled into a circular gathering on the couches and floor.  We talked about the everyday challenges and questions that surface in their lives–Math, homework, confronting bullies, having confidence, learning to balance (swim meets, karate, school, Church, homework, their Faith in God program wherein they grow spiritually by studying, reading scriptures, praying, serving), etc..  Then, we testified that what matters to us matters to the Lord, citing a recent story shared in a General Conference of The Church of Jesus Christ just a few days before (This LDS or Mormon Conference is magnificent global gathering of members and friends of all faiths who are interested to hear the words of living prophet and apostles, and other inspired Church leaders, male and female).
The LDS ("Mormon") General Conference story referenced was of a tired man biking home, hungry and with little in his pocket; he asked the Lord if he might find a quarter that he might eat something and arrive home pleasantly to meet the needs of  his loved ones there. Submissively, he waited on the Lord, and was willing to accept a "Yes" or a "No" in response to his specific request.  Just as he arrived at the door of Kentucky Fried, and directly across on the road, his eyes caught sight of a quarter. He picked up the coin and was able to purchase, as he tells the story, one piece of chicken, which he gratefully and slowly savored. In similar fashion, we bore witness to these sweet LDS girls, that Heavenly Father knew each of their hearts and concerns and would respond to their prayers. One way they would receive such answers, we testified, would be as they dug for gold in His word–a virtual spiritual treasury filled with "precious jewels of truth" as Elder Scott, apostle of Jesus Christ, declared recently.
Next, Teresa and I shared passages–real flecks of gold, real nuggets, from The Book of Mormon and The Holy Bible that opened our eyes and helped us deal with real life issues. Teresa spoke of the principle of "fleeing" when peer pressure becomes great, just as Joseph in Egypt did, rather than lingering to see the outcomes when we are placed in situations that are compromising us spiritually or emotionally.
We shared a few other personal examples from the Word–including The Bible and The Book of Mormon: Another Testament of Jesus Christ.  I mentioned that the Lord can even address a snowstorm concern in His word!  Who would have thought we'd even find that word in the scriptures!  He knows all, even something as simple as my wonderment while sitting on my bed waiting for a family member to return home in a blizzard; this loved one was coming through an area where an accident, mentioned on the news, had just occurred, involving scores of cars.  I prayed for peace and then happened to pick up the set of scriptures close by, on the nightstand. I flipped open to a verse in Proverbs about a virtuous woman –the words struck me unexpectedly–didn't I already have this chapter memorized?–how had I missed this verse?–
21 She is not afraid of the snow for her household.
"If the Lord would find a way to answer that question for me," I testified, "He will do the same for each of you." "And how much more will He provide for larger questions about life, about God, about bearing and balancing your demands? "  I spoke of their homework, their desires to balance, the stresses of school, and asked if that was unlike The Book of Mormon passage that described others who had "burdens on their backs" (Mosiah 24:14). There's more to the backpack than papers; there are expectations, challenging classes, desires to learn what our talents are, how we might use them.  We then expounded that scripture–what did the Lord do for those so burdened in ancient America?  He "eased the burdens on their back" so that they could not feel them.  Surely this was a delectable nugget that the girls could take in, enjoy, and hold onto in their lives. He cares about their burdens, their spiritual and physical backpacks.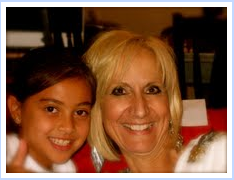 We were now ready for an exercise in faith. We invited each girl–Megan, Amelia, Ahlia, Sadie, KK, Mia, Sarah, Camree, and Julia–to think of a question they had for Heavenly Father and Jesus Christ.  Each came up with their own. I marveled as I heard these young girls share their questions:
Why is there a living prophet?
Did Jesus Christ die again after His resurrection? Or was that the last time?
Are there more scriptures that were written besides The Bible and Book of Mormon?
How can I increase my confidence?
Was Lehi the only one who partook of the fruit of the tree in his vision of the Tree of Life?
How many years did the Savior live?
We guided each girl to the Topical Guide, Bible Dictionary, and Book of Mormon Index. They prayed that Heavenly Father would help them unlock their treasures, help them find the gold nuggets, tailored for them. They searched as we assisted. They read various passages and within twenty minutes or so of engaging in this exercise, each girl had received a personal answer from the scriptures to her question.
We went around the circle, and each one shared their responses, citing a scripture that had now become their own treasure. The words of the living apostle of Jesus Christ, Elder Richard Scott in  the October 2011 LDS (Mormon) General Conference witnessing that the scriptures can be and are the repository of verses that will become our treasured and "enduring friends," spiritual gold that will not fade or "be weakened with the passage of time," had been borne out in a cozy clubhouse room with a group of wonderful 9-12-year old girls known by God and Jesus Christ.
We love you, girls. We love you, Jesus Christ. We invite all who read this to seek His Word and to come unto Him, and to learn about His re-established Church.
Additional Resources:
Find out for yourself if The Book of Mormon is true.
Request a free copy of The Book of Mormon.