BYU Students Share Letters & Reflections on Scripture  
BYU (Brigham Young University) is operated by The Church of Jesus Christ of Latter-day Saints, often mistakenly called the "Mormon Church."  As part of their undergraduate coursework, BYU students take multiple semesters of spiritually uplifting, stimulating religion classes.
In this series (see below), students enrolled in scripture study classes have shared their thoughts, insights, and reflections on the Book of Mormon in the form of letters to someone they know. We invite you to take a look at their epiphanies and discoveries as they delve into the scriptures.
In publishing these, we fulfill their desire to speak to all of us of the relevance, power and beauty of the Book of Mormon, a second witness of Jesus Christ and complement to the Bible. The Book of Mormon includes the religious history of a group of Israelites who settled in ancient America.  (The names they use are those of prophets who taught the Book of Mormon peoples to look forward to the coming of Christ—Nephi, Lehi, Alma, Helaman, and other unfamiliar names.  We hope those names will become more familiar to you as you read their inspiring words and feel the relevance and divinity of their messages through these letters.)
Let us know if you'd like to receive your own copy of the Book of Mormon, and/or if these messages encourage and assist you spiritually as well.
Book of Mormon: Going Through Hard Things in Life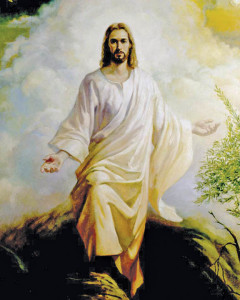 Let me share some things I learned from Book of Mormon class this week. In Ether 6, the Jaredites had gotten into the barges and "the Lord God caused that there should be a furious wind blow upon the face of the waters, towards the promised land." Notice that the Lord didn't cause a gentle breeze to blow them towards the promised land but He caused a furious wind to blow. Not only should we be concerned about where we are going, but also who we are becoming in the process. The Lord gives us trials during our journey here on Earth so that we may grow and gain experience that comes from going through hard times. In the next verse it says "they were many times buried in the depths of the sea," and in our lives there are many times where we feel overwhelmed. In spite of that, the people "did sing praises unto the Lord" and they "did thank and praise the Lord all the day long." We can still be cheerful and see the good in our trials as long as we trust in the Lord. These trials are making us the best people we can become and if we look at it with that perspective then it will be easier to have a good attitude.
In Ether 12, Moroni writes some dialogue he has with the Lord when he says that he not very good at writing these things. The Lord tells him that if we humble ourselves before Him and have faith in Him then will He make weak things become strong unto them. Sometimes we don't see the weakness made into a strength but others do. To us Moroni's writings seem just as good as the rest of the Book of Mormon, so the Lord did make his writing a strength to us, but maybe not necessarily to Moroni. Sometimes we may think we are a weak missionary but to that particular investigator we are a strength and help them feel the Spirit who converts them.