BYU Students Share Letters & Reflections on Scripture  
BYU (Brigham Young University) is operated by The Church of Jesus Christ of Latter-day Saints, often mistakenly called the "Mormon Church."  As part of their undergraduate coursework, BYU students take multiple semesters of spiritually uplifting, stimulating religion classes.
In this series (see below), students enrolled in scripture study classes have shared their thoughts, insights, and reflections on the Book of Mormon in the form of letters to someone they know. We invite you to take a look at their epiphanies and discoveries as they delve into the scriptures.
In publishing these, we fulfill their desire to speak to all of us of the relevance, power and beauty of the Book of Mormon, a second witness of Jesus Christ and complement to the Bible. The Book of Mormon includes the religious history of a group of Israelites who settled in ancient America.  (The names they use are those of prophets who taught the Book of Mormon peoples to look forward to the coming of Christ—Nephi, Lehi, Alma, Helaman, and other unfamiliar names.  We hope those names will become more familiar to you as you read their inspiring words and feel the relevance and divinity of their messages through these letters.)
Let us know if you'd like to receive your own copy of the Book of Mormon, and/or if these messages encourage and assist you spiritually as well.
Book of Mormon: Condemn It Not
Hey there,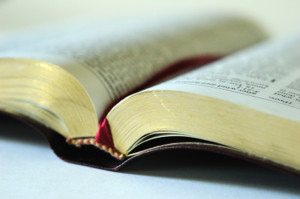 This week in Book of Mormon we were studying the end of Mormon and beginning of Ether. While reading these in preparation for the class, I took note of Mormon's 'disclaimer' found in verses 12 and 17 of chapter 8. They read "And whoso receiveth this record, and shall not condemn it because of the imperfections which are in it, the same shall know of greater things than these…(12)…and if there be faults, they be the faults of man. (17)" Now let's pair these with a verse from the previous chapter, namely chapter 7 verse 9; "for behold, this is written for the intent that ye may believe…"
Though this is not quite the context that they were initially meant for them to be interpreted, these verses constructively provide an interesting insight. Especially when thought of in the realm of sacrament talks and other prepared lessons. What I took from it was that speakers, teachers, leaders, all of them mean the absolute best, and have prepared to teach and touch the souls of those they are reaching out to. Despite of human error or minor faux pas, their message is to be heard and humbly received, not to turn a blind eye based on past faults or small errors in their delivery. These lessons and talks were prepared by the Spirit of Inspiration and Revelation, and are to be taken as such. I hope this helps you and those around you through your example. We are all here to help one another through this mortal existence.