By Keith Lionel Brown, a convert to The Church of Jesus Christ of Latter-day Saints, currently serving as the Ward Mission Leader of the Annapolis Maryland Ward.
Mormon Beliefs: Adversity, Getting Through Life's Storms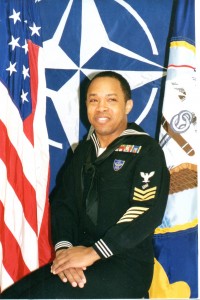 Some people may find this author a little bit strange, but I actually love thunder storms. I enjoy listening to the roaring sounds of thunder, watching lightning dance across the sky, and the gentle, soothing sound of the rain as it falls.
When I was a young boy growing up, whenever it would begin to storm, my mother would go around the house making sure that everything was unplugged. Once she was sure that everything was unplugged, she would gather us kids together and have us sit quietly in the living room until the storm had passed over. She would not so much as answer the telephone if it rang during the storm. She would tell us that it was God's work taking place and that we should be still, be quiet, watch and listen. If a storm were to arise during the night when everyone was fast asleep in their beds, my mother would get up from her sleep, go around the house making sure that everything was unplugged, and then light a candle or storm lantern for light and sit alone quietly on the living room couch until the storm had passed over.
Finding Happiness Amid Life's Circumstances
How wonderful and marvelous are the sunshine days of our lives. When everything seems to be going along smoothly, we tend to be the most happy and content with our lives. Even the small bumps in the road along the way tend to be of little significance. It is during the sunshine days of our lives that we feel more comfortable, more confident, more willing to press on. It is during those hours that our faith and determination seem to be the strongest. It is as though nothing could stop us or turn us around. However, our lives will not always be filled with days of sunshine. In our lives we will also experience many storms that may occur at any given time. There will be times when the storm clouds will begin to gather, the thunder will begin to roar, and lightning will begin to dance all around us. Members of The Church of Jesus Christ  (Mormons) believe that opposition is essential to growth, that without tasting sickness, we could not enjoy health; without resistance, we would not improve. Latter-day Saints have a unique and helpful perspective regarding trials. So, the question for each of us becomes: When those strong winds of adversity begin to blow, do we find that our level of faith, trust, and confidence are the same as during the sunshine when all appeared to be well? During those times of storms do we choose to continue on with our business as usual hoping that the storm will soon pass over or do we take the time to be still, be quiet, watch, and listen?
The Bible and Adversity: Mormon Beliefs
Adversity enters into the life of every individual at various times and in various forms. It may be caused by the willful disobedience to the laws of God; however, those who with righteous desire seek earnestly to learn and strive diligently to do God's will also experience adversities in their lives. Adversity in the lives of the obedient and faithful may be caused by disease, accidental injury, ignorance, or the influence of the adversary. The Lord also at times permits the righteous to suffer the consequences of evil acts by others. Some may respond to such adversity with resentment, anger, bitterness, doubt, or fear. Still others, with a knowledge and testimony of the divine plan of salvation, often respond with faith, patience, and a hope born of that "peace … which passeth all understanding." In the midst of storms and adversity in our lives, the Apostle Paul teaches us in Romans 8:28 "And we know that all things work together for good to them that love God, to them who are the called according to his purpose."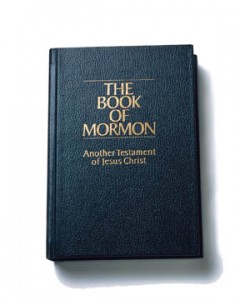 The Book of Mormon: Jesus Christ Consecrates Afflictions for our Gain
Similarly, in the Book of Mormon, which is another testament of Jesus Christ, we are given wisdom and counsel concerning the trials and adversities that we will face in life by ancient prophets in America. One such prophet was Lehi who assured his son Jacob with these words as recorded by the ancient prophet Nephi in 2 Nephi 2:12:
And now, Jacob, I speak unto you: Thou art my first–born in the days of my tribulation in the wilderness. And behold, in thy childhood thou hast suffered afflictions and much sorrow, because of the rudeness of thy brethren. Nevertheless, Jacob, my first–born in the wilderness, thou knowest the greatness of God; and he shall consecrate thine afflictions for thy gain.
In that same volume of scripture another example of how we should handle adversity in our lives is given to us through the lives of the sons of Mosiah, a king in ancient America of a people known as the Nephites who inhabited the ancient land of Zarahemla. The account is recorded by Alma the younger, a prophet and "chief judge" of the Nephites.
We learn that Mosiah's sons in the course of their missionary labors, "had many afflictions … both in body and in mind … and also much labor in the spirit." (Alma 17:5). Partly because of such experiences, they became "strong in the knowledge of the truth; … men of a sound understanding … [who] searched the scriptures diligently, that they might know the word of God" (Alma 17:2). They had also "given themselves to much prayer, and fasting; therefore they had the spirit of prophecy, and the spirit of revelation, and when they taught, they taught with power and authority of God" (Alma 17:3). Because of their positive response to the adversities that they faced they were able to grow spiritually.
We further learn that in the time of Nephi, son of Helaman, "the more humble part of the people … [suffered] much affliction"; but they fasted and prayed frequently and became "stronger in their humility, and … firmer in the faith of Christ, unto the filling their souls with joy and consolation" (Helaman 3:34-35).
From these examples, we learn how to deal with storms and adversities in our own lives. As did they, in times of storms and adversity, we too should look to the Savior for Divine assistance. Paul reminds us in Hebrews 4:14-16:
Seeing then that we have a great high priest, that is passed into the heavens, Jesus the Son of God, let us hold fast our profession. For we have not an high priest which cannot be touched with the feeling of our infirmities; but was in all points tempted like as we are, yet without sin. Let us therefore come boldly unto the throne of grace, that we may obtain mercy, and find grace to help in time of need.
The storms that come into our lives can be compared to my mother's observation of thunder storms in that as she believed that during a storm God is speaking and busy performing His work and it is at the times of storms in our lives that God is speaking to us and wanting to perform a work in us. To be able to hear what He is saying to us, and to see the things that He wants to do for us, we have to do away with those things that would otherwise distract us and divert our attention from Him. Just as my mother would make sure that everything was unplugged during a storm, when storms arise in our lives we need to unplug from the world, be still, be quiet, watch and listen. And just as the light from the candle or storm lantern that my mother lit gave light to the room, if we will be still, be quiet, watch and listen, the light of Christ will enter in and teach us those things which He needs us to learn.
Some storms are more severe and last longer than others. Perhaps, at times, God needs more of our time and attention. But, have you ever stopped to take notice that even during the midst of a storm, the Son still shines, and at the end of every storm the darkness rolls away and the sun does shine again? I have learned to appreciate the storms in my life because it is during those times that I unplug from the world and allow the Light of Christ to radiate more brightly. It is during the times of storms that I can still hear my dear mother's counsel to be still, be quiet, watch and listen.
Please view his profile on Mormon.org.
Get your own copy of the Book of Mormon for free.
Learn more about the power of the Book of Mormon.